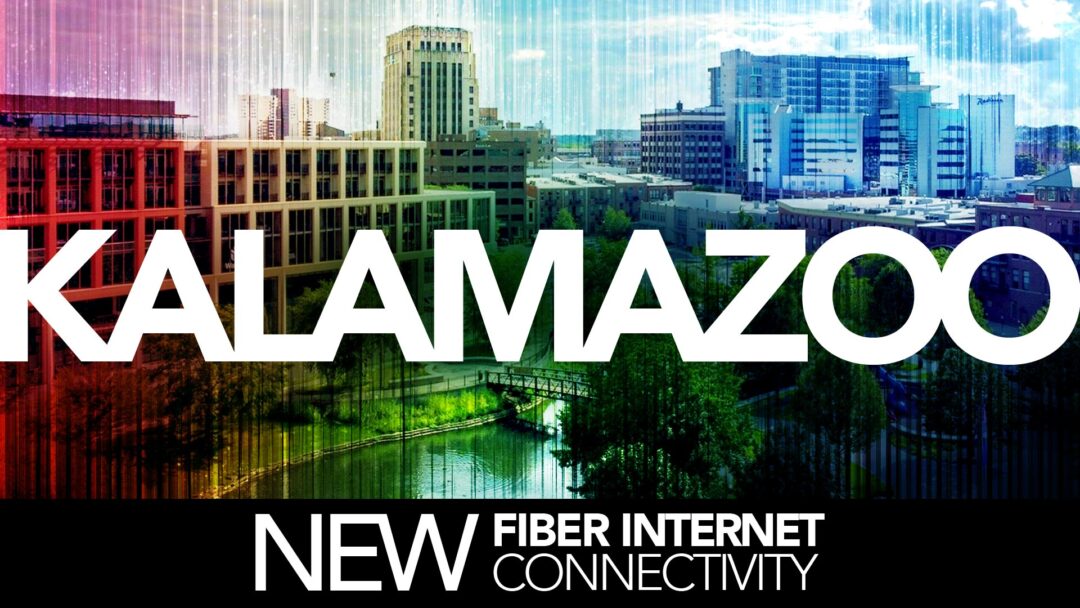 123NET has announced the start of construction on a major expansion to its Kalamazoo, Michigan fiber network.
The City of Kalamazoo is committed to growing and attracting businesses, a goal that requires world-class internet infrastructure. After a review process, the city selected Michigan-based 123NET to install an additional 26 miles of fiber infrastructure throughout Kalamazoo's primary business district. The installation will connect all 15 municipal buildings, including a private network dedicated to serving the unique regulatory and compliance guidelines of the Kalamazoo Department of Public Safety. The network will also be available to local area businesses in need of state-of-the-art high-speed fiber internet.
"This expansion represents a huge technological leap forward for the City of Kalamazoo," said Tim Dubois, Chief Information Officer for the City of Kalamazoo. "This investment will benefit everyone in our community – including the businesses in the central business district – and will help bring us closer to each other, to the communities we serve, and to other major markets."
The new Kalamazoo fiber network will be interconnected with 123NET's existing 4,500 miles of fiber in the state and to several major data centers as well as the Detroit Internet Exchange. 123NET is unique in that it owns its entire network, removing the complexities and costs that are often associated with third-party and multi-provider solutions. The company works directly with several additional Michigan municipalities, helping them meet the unique networking challenges that local governments face. 
"Our goal at 123NET is to make Michigan 'the best connected on the planet,'" said Dan Irvin, 123NET's founder, and CEO. "The City of Kalamazoo supports that goal and is dedicated to bringing world-class internet to its business district areas. This new fiber hub offers businesses the advantage of easily and affordably connecting directly into 123NET's Dedicated Fiber Network."