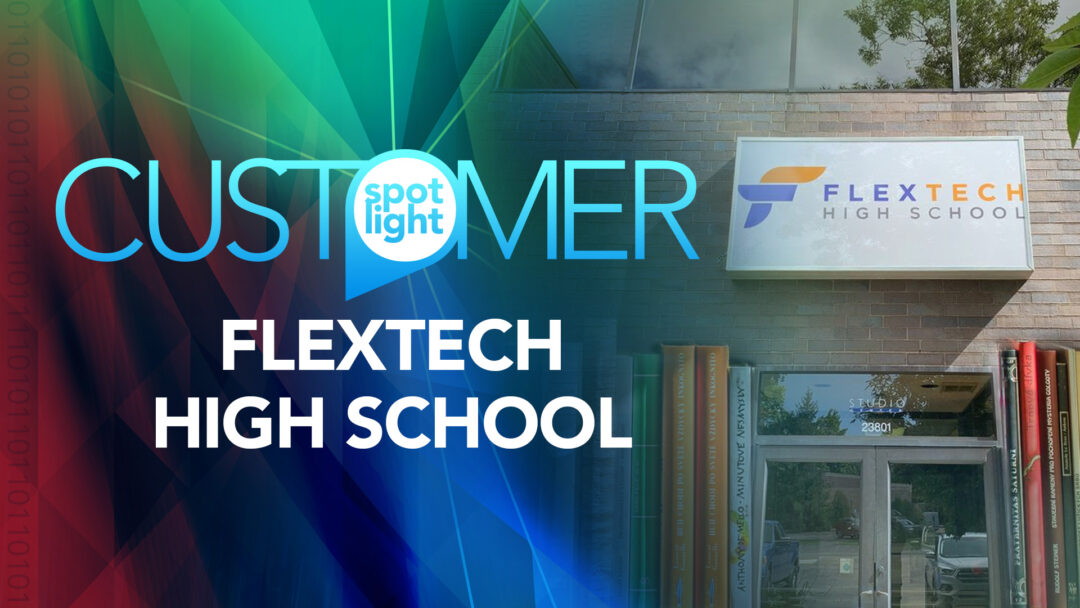 At-a-Glance:
The high school aimed to upgrade its network and phone system with DVAD and SIP. This provided faster connectivity for their internet, voice, and business needs.
Customer:
Industry:
Services:
Employee Number:
20
Background:
FlexTech High School began as a vision in 2009 when a small group of innovative educators designed a high school that could address meeting the needs of all their students. The high school provides students with essential skills, allowing them to succeed in college, work, and citizenship. The educators agreed upon a few non-negotiable program elements: real-world connections, personalization, adult world interaction, and mission-driven decision making. FlexTech High School strives to merge technology with content in a structure that honors the interests, intellect, and talents of the 21st century high school student.
Challenge:
FlexTech High School had to seek a solution that provided connectivity for their high school and staff phone system. 123NET's SIP offered a reliable solution to boost their phone service, as well as grant a robust network infrastructure for their high school.
Solution:
The goal focused on ensuring dedicated network and voice solutions that provided robust connectivity and reliability for the high school. 123NET's objective was to solve their network and voice needs through DVAD and SIP, which let the law firm upgrade its network foundation.
Results:
Updating FlexTech High School's network base allowed them to have reliable and robust connectivity for the high school's internet and voice needs. This always enables them to remain connected and stay in communication always as an educational institution.
"If I had to summarize my experience with 123NET, I would say that it was so simple and easy. From the sales reps to the techs, everyone was easy to work with and very friendly! Working with 123NET doesn't feel like working with, 'just another ISP.' It feels like working with a family who cares about our needs and tries their utmost to provide the best possible service and support!"
Trevor Leffert
IT Director, FlexTech High School