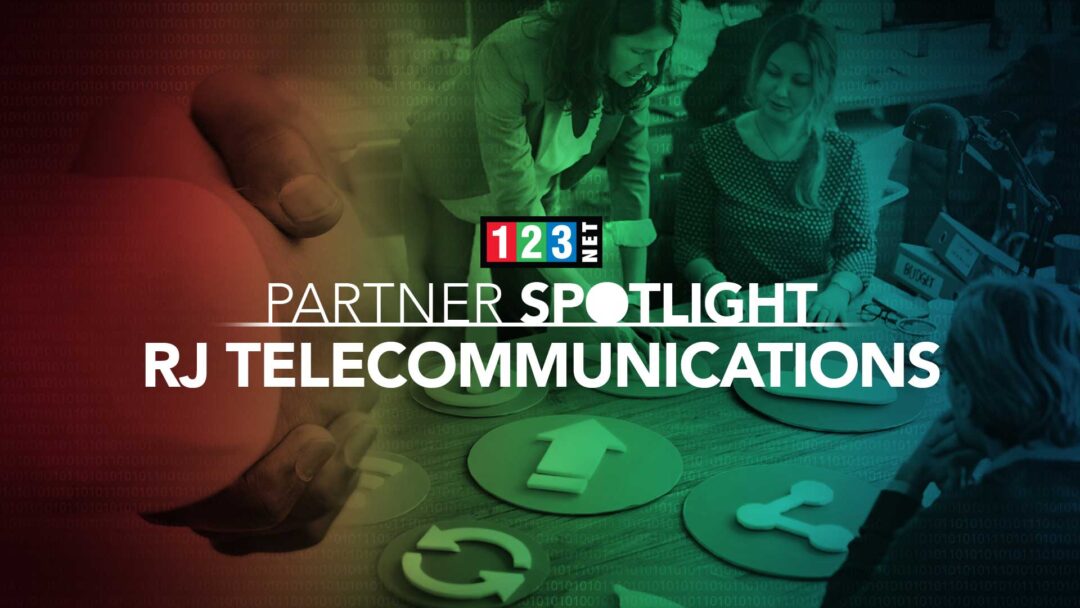 At-a-Glance:
RJ Telecommunications grew their relationship with 123NET based on mutual goals of augmented network growth in fiber and wireless but also providing customer service and helping their clients in a North Star Decision Making Process.
Wholesale Partner:
Number of Employees:
5
Background:
RJ Telecommunications began as a company, focused on Cat3/Cat5 Cabling and Nortel Norstar Option switch work. With Nortel going out of business, RJ began to focus its attention on finding their customers another solution. Previously, they connected Nortel Norstar together via the internet and asterisk to allow customers with locations in other states and countries to have calls without a high cost.
Mission:
Serving Michigan since 1995 to offer excellent customer service with a proven track record of providing and installing telecommunications' service and equipment.
Services Offered:
Voice, Fiber, Colocation & Other Network Services
Primary Industries Served:
Automotive, Real Estate & Healthcare
Partnership Opportunity:
The mutual advantage came in RJ's creation of a new revenue stream with premier services to their current customer base and their shared goals with 123NET in being like-minded and working hard to benefit both parties.
RJ Telecommunications and 123NET have spent over a decade working together. In the beginning, there was only one data center and the 123NET offices took up half of the first floor. With 123NET growing and its presence in Michigan increasing, as a result, RJ Telecommunications knows they can rely on 123NET for projects or issues they need assistance with. Excellent customer service continues to stem from this partnership.
Mutually-Beneficial Solution:
With a philosophical backbone and focus on customer service, RJ Telecommunications and 123NET found that they could rely on one another with flexibility in areas such as design and implementation whenever a situation arises. As they grow together in different areas, especially Fiber and Wireless, the two endeavor to increase their partnerships across new projects and campaigns in the future.
About Mark Friday, VP OF RJ Telecommunications:
Mark Friday became interested in technology when he was a kid. He was breaking and fixing the lone computer that was used by everyone in the house. Coming to learn from mistakes and others in the field, he continued to increase his knowledge. The career, he says, chose him. Like most teenagers, Friday started working at the local Meijer in Brighton, where he met the daughter of Robert Jeneraux, the founder of RJ Telecommunications. Through a solid recommendation from his daughter and introduction to Robert, he has worked there for 16 years, becoming Vice President and part-owner of the company.
Under his leadership, he learned a lot of old-school telecom and helped modernize the company with only one customer that had a traditional PBX hanging on the wall. Friday and his company are proud of how far they've come and continue to research and plan to continue to grow as well as change with technology. Beyond technology, Friday is interested in movies and if he wasn't in this field, he would have opened up his own movie theater. He hopes to continue to grow RJ and work with like-minded technologically-interested professionals.
"This is really an easy answer, reliability! We have SIP Trunks, PRIs, Fiber, Fixed Wireless, and 4G circuits with 123NET. If 123NET was not reliable, we would have been long gone a while ago. Like I have always said to my employees and to 123NET staff, RJ can only be as good and reliable as 123NET is."
Mark Friday
Vice President, RJ Telecommunications