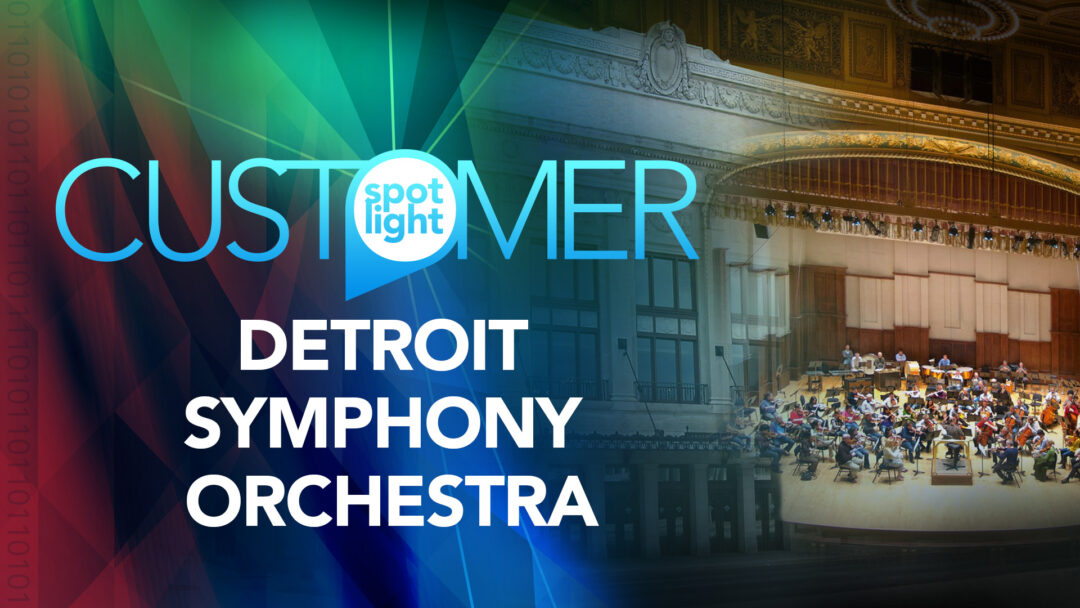 CUSTOMER: Detroit Symphony Orchestra
INDUSTRY: Arts, Entertainment & Recreation
SERVICES: Fiber Internet, Fixed Wireless Backup & Voice Services
NUMBER OF EMPLOYEES: 75-80
At a Glance:
The Detroit Symphony Orchestra (DSO) is America's fourth-oldest orchestra. It has been centered in the City of Detroit for more than 130 years. They performed their first concert on December 19, 1887. The DSO has come a long way through many different challenges during the years. Today, they enter a new era of possibility, including new online concerts every Thursday and Friday that stream for $12 a show or a donation of $125 or more for the whole season.
Opportunity:
The Detroit Symphony Orchestra was looking for a cost-effective, dependable network with personalized service to support their regular, global webcasts.
Challenge:
The DSO was in need of a solution to increase their uptime and provide them with a redundant solution. They wanted to find a service that ensured security and peace of mind for their employees as well as support their business and online concerts.
Solution:
123NET supplied the DSO with redundant internet and voice services, which permitted them to improve their uptime and create a more reliable and redundant network connection as well as a dependable phone system for the orchestra organization. This solution allowed them to feel secure and confident in their services, giving them solutions to protect their company from unforeseen issues, which could negatively impact their business.
Results:
Improving the DSO's network foundation and voice services granted them ensured redundancy, reliability, and an uptime increase as well as a solid phone system. This keeps them connected to their viewers and confident in their voice and internet services.
Partnership:
"123NET makes me feel like I am their only customer. With 123NET's end-to-end solutions, my network is easy to manage, and I know we are in good hands."
Jody Harper, DSO I.T Manager