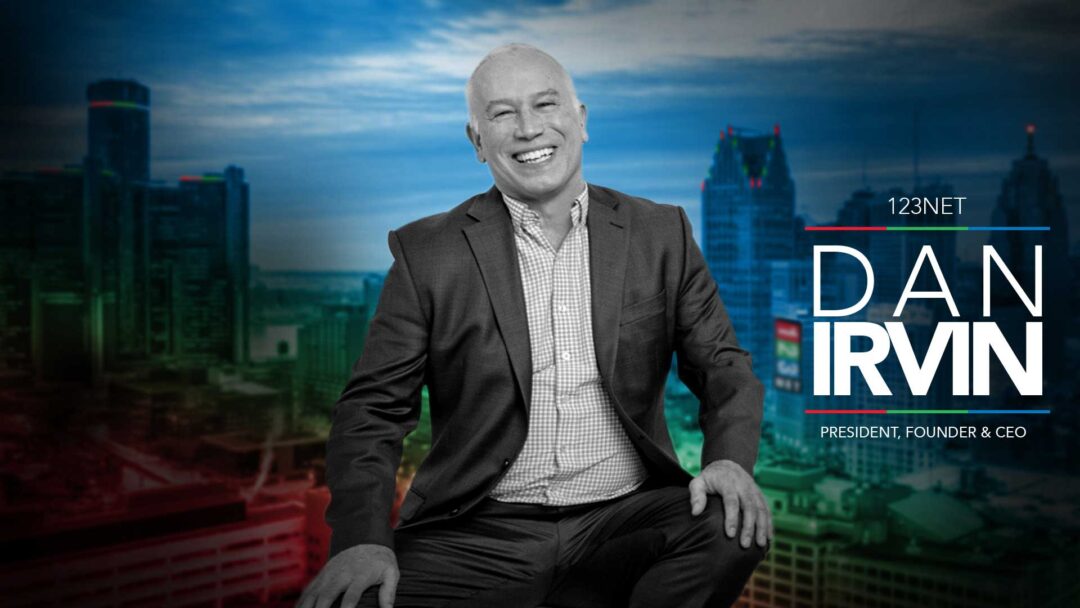 Dan Irvin, the President, and CEO of Michigan's premier Internet Service Provider 123Net, has been selected as a Champion of the New Economy by DBusiness magazine.
The honor recognizes business leaders in Metro Detroit who are boosting growth in highly competitive industries.
"We are driving the mobility movement in Detroit by partnering with multiple Tier 1 automotive companies to deliver Terabit per second connections across our fiber network," said Irvin. "Our recent developments are making 123NET the center of Internet connectivity in Michigan."
123Net is also home to Metro Detroit's largest carrier neutral data center and the Detroit Internet Exchange, which is now the 40th largest exchange point in the world. Paired with their high capacity network, the organization has attracted global titans such as Google, Netflix, Twitter to peer in Detroit.
Irvin highlighted 123Net's successes and gave an exciting glimpse into the future at today's breakfast event honoring the nominees.
"I expect 123Net's network to be 100 times faster at 1/100 of the cost within the next 15 years," said Irvin.