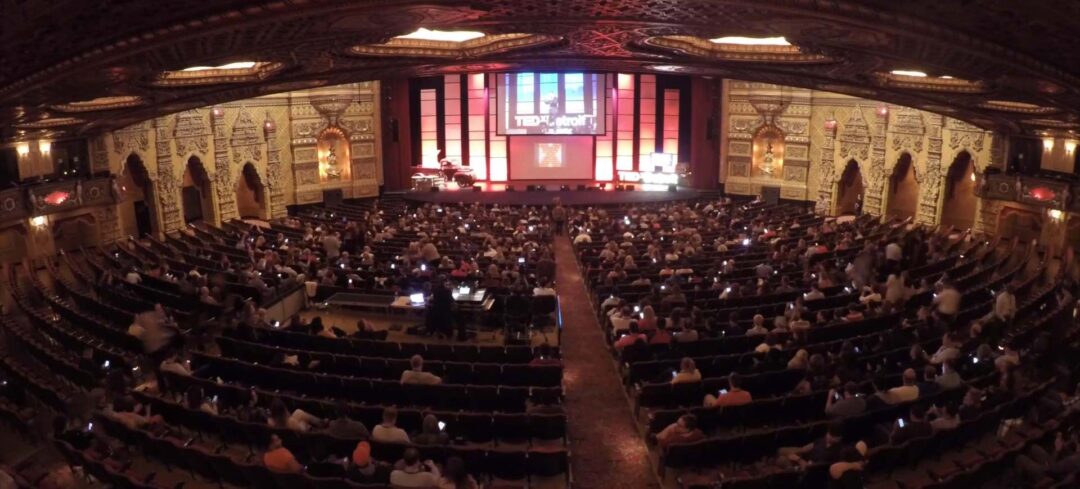 TEDxDetroit is the celebrated event designed in the spirit of 'ideas worth sharing' and to connect area leaders for collaborative dialogue. But how is TEDx itself connected? By 123NET, of course!
As TEDxDetroit kicks-off its eighth iteration this Thursday, October 6, 123NET will again be providing internet and technology services to both power the presentations and to connect conference-goers to their respective networks.
"At 123NET we share TEDxDetroit's passion for connecting people and ideas," said Dan Irvin, 123NET's CEO. "As Michigan's premier provider of internet and data services, building networks and providing strong connections is at the heart of everything we do."
According to event information, "TED" stands for Technology, Entertainment and Design and event attendees can expect to hear from business professionals, educators, scientists, artists and more, all with strong connections to and from the city itself. The event is expected to draw nearly 2,000 people to fill Detroit's historic Fox Theater.
According to Irvin, data requirements at large conferences like TEDx are both complex and critical to the event's overall success. "The presentations require reliable connectivity, but each of the volunteers and attendees also demand uninterrupted internet access. Being selected to work on events like this is an indication of the reliability and customer service we're known to provide."
The 2016 TEDxDetroit Conference is expected to be the event's largest gathering. In addition to dozens of presentations, the event also offers live musical performances and other activities that make it a cross between a business expo, art festival, tech conference and revival meeting.
"At 123NET, we like to go where the action is. And, on Oct 6, that means heading to TEDx and supporting one of our region's leading tech and innovation conferences. It's our responsibility to ensure that the event is technically flawless – a role that we're ideally suited to manage."
123NET is one of Michigan's largest and fastest growing providers of data, voice and colocation services and is trusted by thousands of Michigan businesses. 123NET is one of the few companies that have the capability to support technology needs for large conference and entertainment venues as evidenced by its recent work on behalf of Jazz Fest and Electronic Music Festival, where complex technical requirements were essential to event success.
In 2015, 123NET launched the Detroit Internet Exchange (DET-IX) to further establish Michigan's internet infrastructure and bring faster speeds, greater bandwidth and lower costs for service providers across the state. The company owns and operates more than 3,000 route miles of fiber and provides up to 100G speeds.