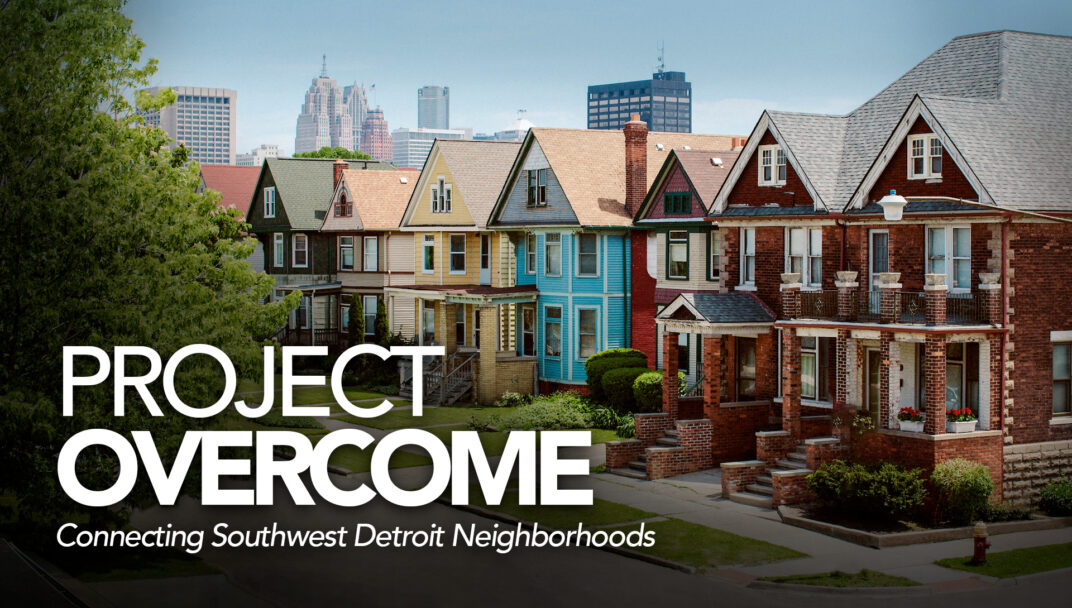 SOUTHFIELD, MI., January 17, 2022 – 123NET, Michigan's largest local fiber internet provider, announced its partnership with the Detroit Community Technology Project (DCTP) and Grace in Action Collectives (GIAC) to bring high-speed, low-cost internet to an underserved Detroit neighborhood as part of the Equitable Internet Initiative (EII) in an undertaking known as Project OVERCOME.
The one-year project aims to create a long-term sustainable infrastructure for digital services to a neighborhood between Junction St. and Michigan Ave. in SW Detroit. In addition to network development, 123NET assists with educational training for local 'Digital Stewards' who help demystify technology by teaching and connecting residents to the internet.
"123NET is proud to be part of the team that includes public and private entities working alongside of community groups to help combat the social, financial, and other inequities that have contributed to the global digital divide," said Dan Irvin, 123NET's CEO and President. "The pandemic only heightened the need as dedicated high-speed internet became an even more essential ingredient to daily life."
DCTP was selected as a Project OVERCOME grant recipient in March 2021 by US Ignite. The Project OVERCOME grant provided awards to seven communities in a $2.7 million effort designed to connect the unconnected through novel broadband technology solutions. The U.S. National Science Foundation (NSF) conceived of the project and provided $2.25 million in funding, and Schmidt Futures provided an additional $450,000. US Ignite managed the selection process and oversees these projects along with multiple efforts to connect the benefits of emerging technology with some of the community's most challenging needs.
Detroit has historically been one of the least connected cities in America, with some estimates suggesting that about 40 percent of city residents lack efficient and affordable home internet access. 123NET is committed to strengthening neighborhoods through its participation in community collaborations designed to improve connectivity and make internet service more widely available.
"At 123NET, we believe that all residents in Detroit have a right to reliable, high-speed internet at a fair price. By working collaboratively, we can provide a holistic solution that offers Detroit residents and their families the internet tools they need to compete and succeed in an increasingly digital world," Irvin said.
This Project OVERCOME pilot is being led by the DCTP and supported by a number of other organizations including: Grace in Action Collectives, Ford Foundation, Novo Foundation, Detroit Digital Justice Coalition, Southwest Housing Solutions, and others. 123NET is contributing to site planning, permitting, fiber installation, testing, and other equipment for the project.
"In today's world, to be a world-class city requires world-class connectivity. 123NET has both the capability and desire to be part of the team that makes this dream a reality for all Detroiters," Irvin said.
"This Project OVERCOME demonstration project brings much-needed reliable high-speed Internet connection to an underserved neighborhood and contributes valuable lessons from the process of building meaningful partnerships that can maximize community fiber infrastructure investment," said Lee Davenport, Community Development Director. "This connectivity coupled with digital literacy training gets us another step closer to successfully closing the digital divide."
For further information on the benefits of 123NET's high-speed fiber internet, please visit www.123.NET.