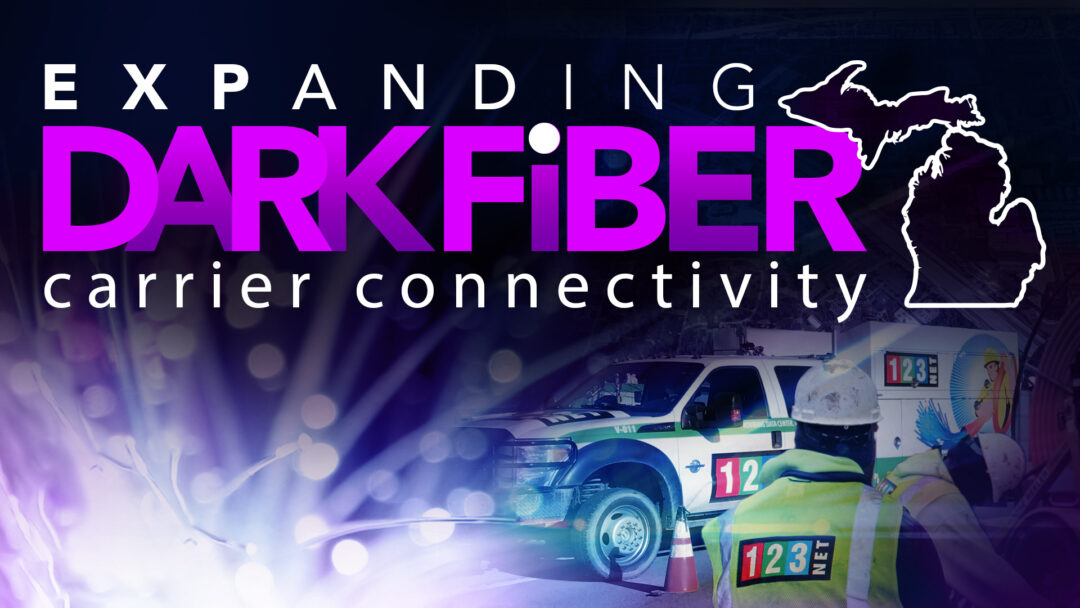 SOUTHFIELD, MI., September 29, 2020 – 123.Net Inc. (123NET), a Michigan data center and network services provider, is partnering with a multinational carrier to expand their network connectivity into 123NET's Novi, Canton, and Warren Dark Fiber Routes over a five-year term and beyond.
The carrier will splice into 123NET's Dark Fiber Network Foundation across 51.29 miles in the Metro Detroit area, combining their fibers to allow customers to access information concurrently over long distances.
123NET Carrier Relations Manager Bob Evenson believes 123NET's Dark Fiber not only helps the carrier but offers their customers unique benefits.
"What makes 123NET different is our offering of metro dark fiber to any of our customers, allowing unlimited bandwidth either for their own network needs or to connect end users, which is not a product most carriers have," Evenson said. "We appreciate the continued partnerships we are able to build with our carrier partners."
Evenson also added this brings connectivity benefits to the Novi, Canton, and Warren communities.
"Our work with this large carrier allows us to bring increased connectivity to Michigan communities," Evenson said. "It continues our commitment to the municipalities within our state."
123NET continues to seek out other opportunities with additional carriers to assist them in growing their network.
ABOUT DET-iX
The Detroit Internet Exchange (DET-iX) is a not-for-profit Regional Internet Exchange Point (IXP) with a switching fabric expanding throughout Michigan. Membership and ports are free. The collaboration of carriers, ISP's, content providers and enterprise businesses connected to DET-IX allows for traffic to be exchanged freely, rather than paying upstream service providers for the connection and traffic. For more information, visit www.detroitix.com.