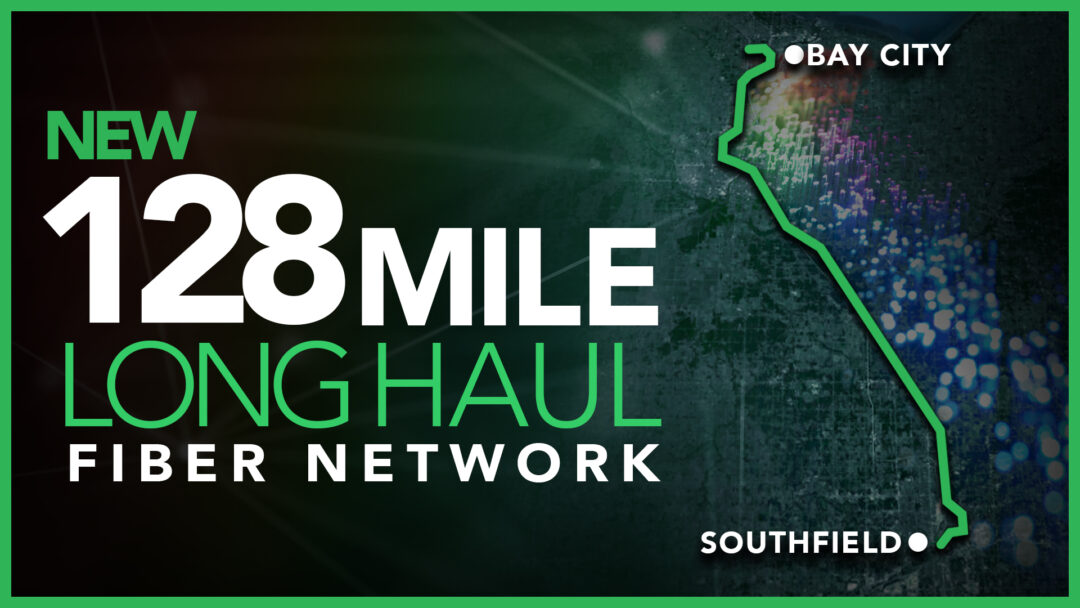 Southfield, Michigan, May 4, 2022 – 123NET, Michigan's premier fiber internet, colocation, and voice services provider, today announced a major expansion of its advanced fiber network. A new 128-mile route will run from Southfield to Bay City bringing affordable high-speed fiber internet connecting S.E. Michigan businesses and communities.
123NET's investment in high-capacity fiber will be installed along the I-75 corridor bringing state-of-the-art fiber connectivity into areas that are often neglected by larger internet providers. Construction on the network has already started and will be completed in sections over the next 18 months. Communities along the route include: Southfield, Beverly Hills, Birmingham, Bloomfield, Pontiac, Waterford, Clarkston, Davisburg, Holly, Fenton, Grand Blanc, Flint, Clio, Birch Run, Bridgeport, Saginaw, and Bay City.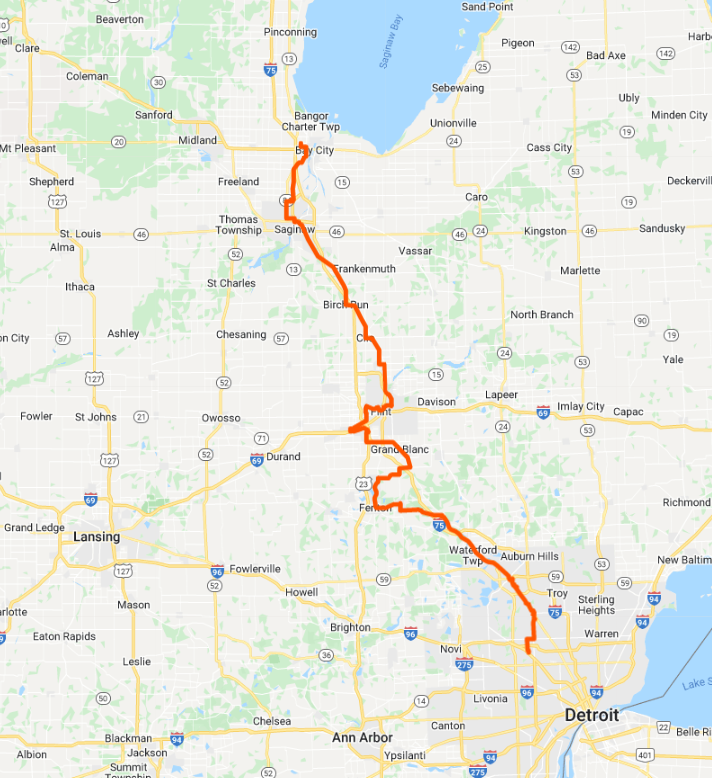 "This investment is a major step forward in 123NET's goal to 'build network that makes Michigan communities and businesses the best connected on the planet,'" said Dan Irvin, 123NET's President & CEO. "We're constantly reinvesting to create the strongest infrastructure for Michigan businesses and are confident that this substantial investment will position our customers to have the technological resources they need to compete and succeed in an interconnected world."
123NET is unique in that it owns and operates its entire network, removing the complexities that are often associated with third-party solutions. The company now has 4,500+ route miles of fiber across the state and in metro hubs in key population centers. The new fiber is designed to meet carrier long haul, middle mile, and metro needs.
"Dedicated fiber remains the best, most effective, and efficient data delivery technology. There's nothing on the horizon that will take its place," Irvin said. "This 128-mile fiber deployment allows municipalities and businesses the advantage of easy and affordable connections."
Businesses along the route are encouraged to contact 123NET for special phase-1 pricing during the construction process. For more information on 123NET, please visit www.123.net.