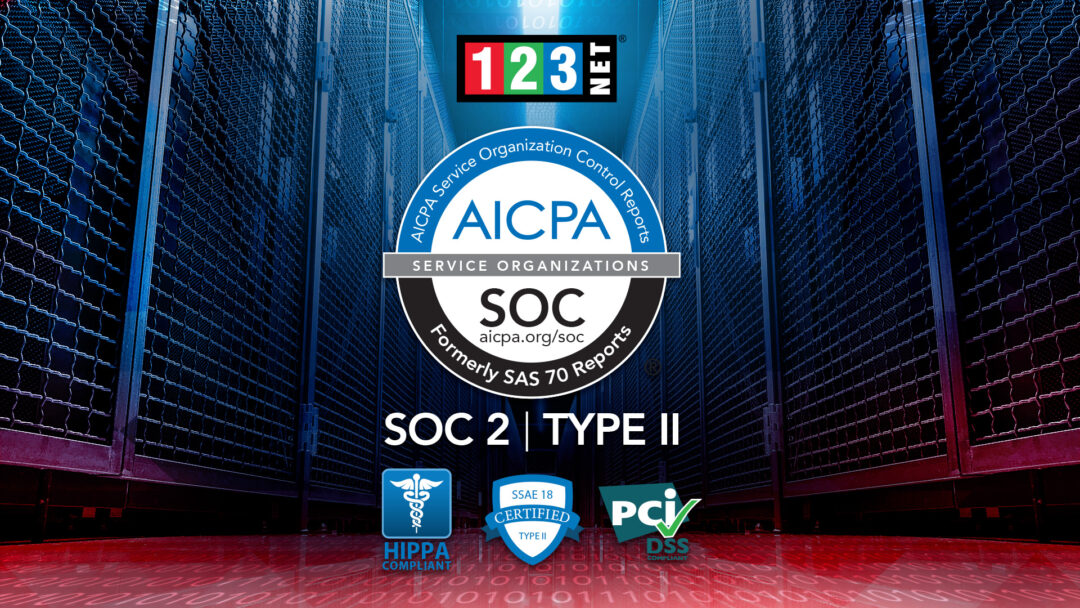 Southfield, MI., November 17, 2016 – 123.Net, Inc. (123NET), a leading Michigan-based provider of colocation, fiber, fixed wireless, voice and data services for Michigan businesses, today announced completion of Service Organization Control (SOC 2) audit, a rigorous third-party review of the company's policies and procedures. The audit covers all 123NET data centers in both metro Detroit and Grand Rapids.
The compliance approval provides 123NET clients' the absolute assurance they need that their data is managed with the utmost attention to security, administrative control, technical safeguards, availability, process integrity and confidentiality. In turn, 123NET's SOC 2 approval signals that the company has met controls for its clients to meet their own stringent compliance needs whether they're HIPAA, PCI DSS, and a host of others.
"Our clients are under intense compliance pressure both from their respective industries and from nefarious cyber security threats," said Dan Irvin, 123NET's CEO. "Our investment in SOC 2 compliance serves as a clear signal that 123NET not only has industry-best practices in place but that we also have the policies and procedures to ensure that those practices are followed every day for every client."
123NET recently unveiled its largest, most sophisticated data center to date – a 20,000-sq-ft facility supported by cutting-edge equipment. "Businesses of all sizes are beginning to understand the myriad reasons for outsourcing data center needs to professional providers that more intimately understand the management complexities and best practices. As a leading Michigan-based services provider, it was important for us to secure this compliance so we can pass along the peace-of-mind to our clients," said Irvin.
Irvin noted that several Fortune 100 companies already use 123NET data center services. "SOC 2 auditing was an exhaustive process that examined every corner of our business. We believe it was an entirely worthwhile exercise and one that reflects our commitment to customer service." As 123NET continues to expand its footprint in Michigan, plans are to continue to meet every compliance throughout various industries.
To see if our network is available in your area you can checkout our interactive network map here.