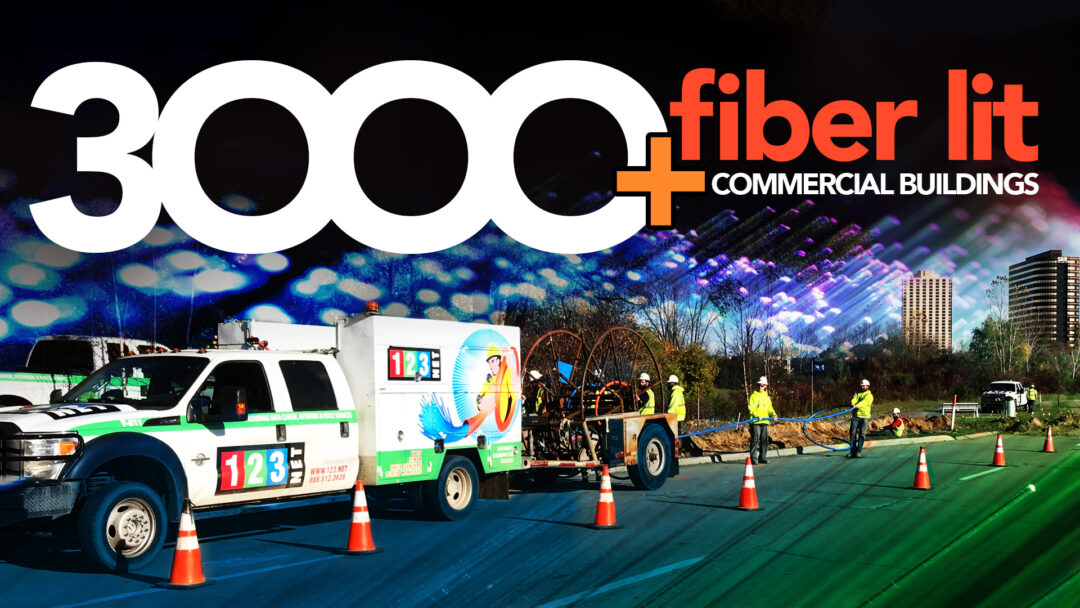 Southfield, Michigan, June 17, 2022: 123NET, a premier fiber internet, colocation, and voice services provider, announced today that it has completed the installation of high-speed fiber connections into 3,000 commercial buildings throughout the state of Michigan.
The 3,000th installation was in Ann Arbor at the Domino's Farms building. The milestone was achieved just six months after the company announced its 2,500th building installation.
123NET operates Michigan's largest fiber network with more than 4,500 route miles crisscrossing the state and encircling major cities. The company recently announced a new 128-mile fiber construction project that will better connect metro Detroit to Grand Blanc, Flint, Saginaw, Bay City, and other communities along the I-75 corridor.
"We're honored that Michigan businesses continue to trust 123NET for their connectivity needs," said Chuck Irvin, 123NET's Vice President. "We appreciate the opportunity to expand network into our local communities and together we'll continue to make Michigan the best-connected state."
123NET Dedicated Fiber Internet is up to 100 times faster versus coax and DSL connections. As the network continues to expand, 123NET's full suite of services is more accessible to nearby businesses enabling them to easily and affordably replace current legacy internet infrastructures. Businesses wanting to dramatically increase their internet speed, reliability, and bandwidth via fiber connectivity are encouraged to review 123NET's Network Map.
"Once fiber is installed in a given city, it's much easier to make the last mile connections to Michigan businesses," said Irvin. "It was incredibly difficult for 123NET to achieve its first 500 or 1,000 lit buildings, but now that we have world-class fiber already installed, we expect more businesses to connect and unlock the fiber advantages, and for 123NET to celebrate milestones even more frequently."
Businesses along the 123NET route are encouraged to contact us to see how fiber can work for you. For more information on 123NET and its services, please visit www.123.net.