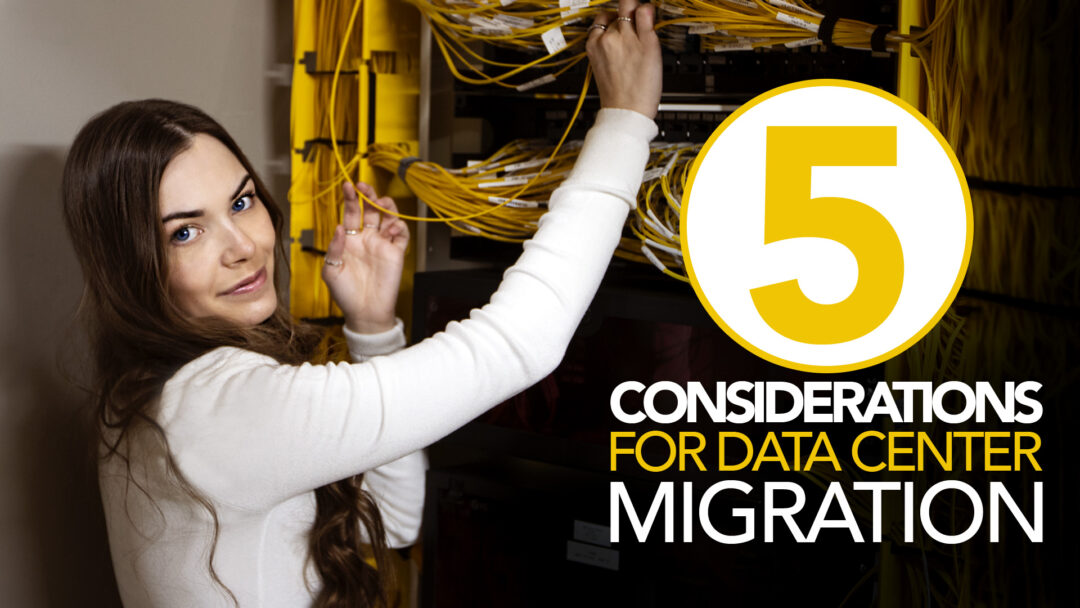 Choosing to migrate your business's networking and storage infrastructure to a colocation data center is a serious decision. Even when done correctly, it requires many hours of planning to keep downtime to a minimum. Why then would any business make the decision to move to a data center? There are several factors that often play a role when making this complicated decision. In most cases, businesses are concerned with, or trying to improve one or more of these things:
Connectivity
As one of the most straightforward topics to discuss, this can easily become costly and confusing, if not properly addressed. Your business may require physically diverse connections to comply with business continuity plans. Depending on bandwidth requirements, redundant high-speed fiber entrances can become quite costly. However, when your infrastructure resides in a carrier-neutral data center, obtaining diverse connections from multiple carriers and avoiding single points of failure becomes quite simple. This simplicity lies in the multiple carriers already located in the data center that are a simple cross connect away with no expensive construction required.
Availability
Selecting a data center environment that ensures your equipment is remotely and physically reachable by your network admin team is paramount. Data centers that are backed by Service Level Agreements (SLA's), 2(N+1) power infrastructure, and multiple diverse connections guarantees that your business has the necessary connections to remain in control of your equipment.
Security
Security has never been more important, and data centers can help protect your infrastructure in several ways. Secure facilities utilize the following methods to protect your infrastructure: video recording at every point of entry, badge access with two-factor authentication, physically locked cabinet, and in some cases private suites for additional security. Private circuits, like Ethernet Private Line (EPL), allows you to connect with your remote locations, and is a high-capacity, cost-effective solution for businesses requiring direct connections.
Compliance
The most overlooked aspect when considering data center migration is compliance. Many businesses do not carry the certifications that may be required for their industry. Certifications like HIPPA, SOC, and PCI, can be very costly, with some certifications costing tens of thousands of dollars per year to acquire and maintain. When hosting at a data center however, these annual certifications are handled by the facility, and can be provided for a business compliance audit.
Infrastructure
Data centers are designed to be scalable to meet the growing needs of businesses. With first right of refusal, space near your cabinet can be reserved for future growth. The most stable data centers are designed, engineered, and constructed with 2(n1 power, battery back-up, and HVAC systems. This provides the most stable environment for your critical networking and storage equipment, all while efficiently scaling connectivity and space.
Next Steps
Once you have decided on a data center, follow 123NET's Data Center Migration Checklist to ensure your business is successful in transitioning its data to a new facility.