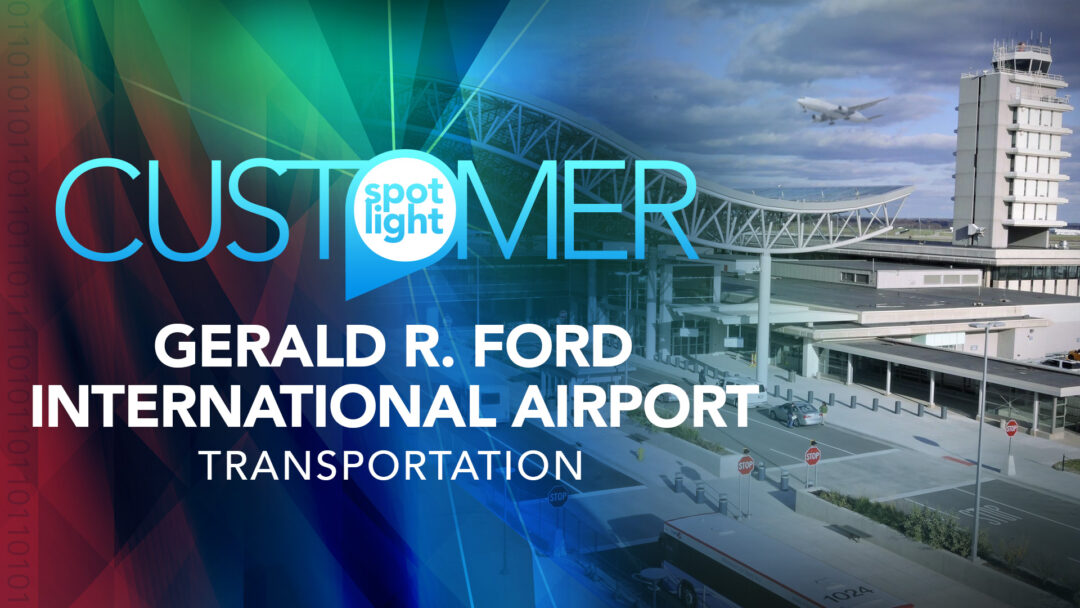 Customer:
Gerald R. Ford International Airport
Services:
Industry:
Number of Employees:
100+
At-a-Glance:
As Kent County's first airport servicing commercial passengers in West Michigan, Gerald R. Ford International Airport has focused on servicing travelers of all ages and needs for nearly 100 years. With over 3 million passengers served in 2019, the airport's mission is to create an exceptional travel experience for all, while promoting growth and prosperity for West Michigan.
Challenge:
Gerald R. Ford International Airport needed to find an internet service provider that could ensure reliability while also supporting the internet infrastructure required for airport applications and services.
Solution:
123NET provided the Gerald R. Ford International Airport with high-speed fiber internet and voice services. This dedicated fiber offers speed, reliability, and scalability. In fact, after years of high-performing 123NET internet, the airport returned to 123NET to help meet its growing demand and evolving needs by increasing its bandwidth capacity.
Results:
Gerald R. Ford International Airport enjoyed consistently reliable service from 123NET for more than 7 years. However, as the airport's technological needs continued to increase, the airport authority upgraded to 123NET Services, a more robust internet offering. Today, the airport has successfully increased its bandwidth to meet current demand as well as preparing for future needs. The 123NET service has provided the foundation and flexibility the airport needs in the dynamic, fast-moving aviation industry.
"We are very happy with the services we receive from 123NET. The company has provided us with the flexibility and reliability to meet our needs today and into the future."
J.J Swain
I.T Manager, Gerald R. Ford International Airport