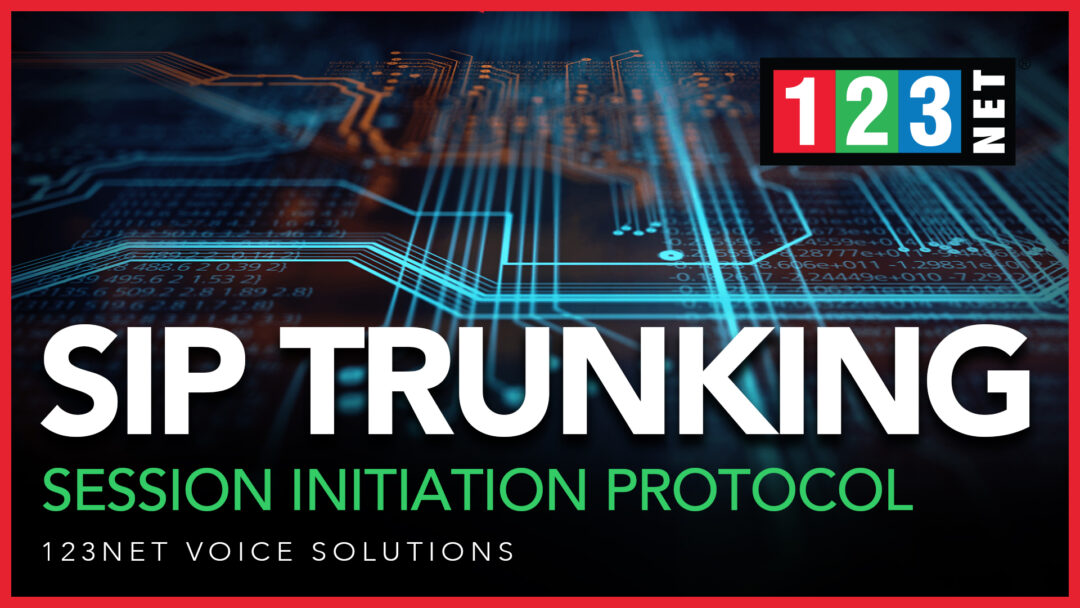 Over the last couple years, 123NET has been working closely with our customers, partners and other carriers to transition away from copper infrastructure. The telecommunications industry, as a whole, is undergoing a massive shift. Before Fiber infrastructure was popular, businesses used their t1 Lines for voice and data needs. As this chapter closes, companies are transitioning their data services to fiber and discovering that SIP Trunking is a close, and better, voice service substitute. Discover more about SIP Trunking and how it has migrated its way into most businesses.  
How T1s are being replaced
SIP trunking is a protocol for communication between VoIP (Voice over IP) devices used for calls, instant messaging, and video calls. This can offer the same level of voice quality and reliability as traditional T1 lines. There is also access to many benefits that were not possible with T1s, including:
Flexibility: SIP trunks are more flexible than traditional T1 lines because it offers multiple ports and IP addresses; this allows it to be easy to add or remove devices from a network as needed. It is easy to set up in new locations or relocate to an existing one without having to worry about the expense and hassle of moving a physical line.
Cost savings: With VoIP service providers, it offers lower rates per minute than traditional long-distance carriers by switching over from using old fashioned analog phones.
Why do businesses choose SIP Trunking?
Businesses have certain communication requirements that involve the same connection, while saving time and money through a secure solution. Here are two reasons why businesses choose SIP Trunking:
Update and Replace Technology: As technology evolves, businesses start to adapt to the newest and greatest voice servers to provide quality communication to their customers. Additional features include messaging and video conferencing.
Reliable Connection: When paired with reliable fiber or fixed wireless internet, users can experience a better phone connection without disruptions or loss of service.
123NET Voice Solutions
123NET offers many tailored voice solutions to help you with your transition from copper phone lines. Many of these solutions have over-the-top capabilities that allow your voice service to be provisioned over any internet connection:
SIP Trunking: 123NET provides Session Initiation Protocol (SIP), allowing a user to make and receive calls using an internet connection. The term trunking refers to virtual phone lines that can be used to contact anyone with a phone number.
Dynamic Voice and Data: 123NET uses a single circuit to alternate between voice and internet services based on capacity. This allows customers to facilitate better business-wide communication and bundle their services for reduced cost. Dynamic Primary Rate Interface can be used when Direct Inward Dialing is needed.
Hosted IP PBX: 123NET manages a private branch exchange with their Hosted IP PBX solution, to place and receive calls over the internet by converting analog voice signals into digital multi-media. Hosted customers often save money with this solution due to renting the physical phone equipment instead of buying it from other providers.
Microsoft Teams Direct Routing: 123NET connects Microsoft Teams to the Public Switched Telephone Network (PSTN), allowing users to securely make and receive external calls through cloud voice workloads.
SIP trunking is the wave of the future, and it is quickly becoming the preferred method for connecting businesses to the internet. This multimedia service can sync with different business communications by managing emails, messaging and video conferencing. 123NET offers a range of voice solutions to help your business use their existing internet connection. Learn more about our services here: https://www.123.net/business-phone/