Dynamic PRI Services Overview
Available on

Fiber

·

Fixed Wireless

· Ethernet over Copper (EoC)
High availability
Get the most out of your PBX telephone system with Dynamic Primary Rate Interface (PRI) Trunking from 123Net. Our cloud-based voice and data service works with your current equipment, giving you more control over calls.
With our Dynamic PRI Trunking service, you can manage your business better without an expensive equipment upgrade. Eliminate billing surprises with a fixed long distance rate. Save money through dynamic allocation, which allows your voice and data lines to share the same bandwidth.
We ensure our Dynamic PRI Trunking service works with our worry-free installation. 123Net provides a managed installation process and a local presence with our 24/7 tech support.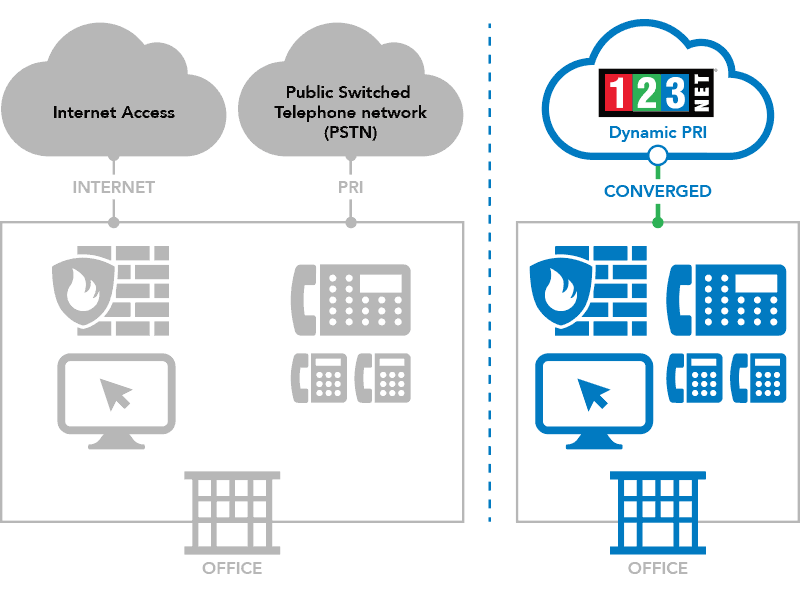 Included Features:
Choice of long distance plans
Local Direct Inward Dialing (DID) numbers

Voice

and Data on a single circuit (Dynamic PRI)
Managed router
Management of your account through the secure 123Net customer portal
Optional Features: