Data Center & Colocation Services
Customized Data Center Solutions for Michigan Businesses
123Net owns and operates four Tier 3, carrier-neutral Michigan data centers in Detroit and Grand Rapids.
These data centers are HIPAA, PCI-DSS & SSAE-18 SOC 2 Type II/SOC 3 compliant with 100% power uptime guarantee. Service Level Agreement (SLA)
High-Performance Computing colocation space with redundant cooling, uninterruptible power, filtering, and interconnected 10 Gbps and 100 Gbps networks.
123Net's Data Center is Michigan's largest Carrier hotel, which provides our customers with more options and reduced latency.
Data Center | Colocation Service Options:
High-Performance Computing (HPC) Environment designed for high-density deployments
Individually Locked Full and Half Cabinets Backed With Physical Security
Secure Cages and Private Suites
Smart Hands Service (Data Center Operators)
Disaster Recovery Space
2(N+1) Diverse A & B Power Available (separate PDUs, Panels, Transformers, Generators)
Cross-connects
BGP Peering Available
123Net Data Center Fiber Providers
123Net Delivers Secure, Compliant Enterprise-Class Colocation Throughout Michigan
Choose From Any Tier 3 Data Centers in Metro Detroit or Grand Rapids for Colocation Services
View Locations:
DC1 – 24700 Northwestern Hwy, Southfield, MI (HQ)
Data Center 1 Technical Specs
DC2 – 24275 Northwestern Hwy, Southfield, MI
Data Center 2 Technical Specs

DC3 – 24245 Northwestern Hwy, Southfield, MI
Data Center 3 Technical Specs

DC4 – 400 76th Street SW Suite 12, Byron Center, MI
Data Center 4 Technical Specs
Data Center / Colocation Features
Detroit and Grand Rapids Data Centers Offer:
Access to Tier 3 facilities without the capital investment
Over 100,000 sq ft of available data center / colocation space
Up to 30 kW available per rack
HIPAA, PCI-DSS, and SSAE-18 SOC 2 Type II/SOC 3 compliant
Service Level Agreements (SLAs) include 100% power uptime, 99.99% network uptime
Physical security and monitored access
Dual-Factor authentication
2(N+1) Power & Cooling
AC/DC Power Available 120V/208V Three Phase
Dedicated electrical substation
Disaster recovery suites
Network redundancy
High-density computing suites
Scalable space and power
24x7x365 On-site NOC technicians
VESDA fire system
Green Data Center to reduce environmental impact
Smart Hands Service
On-Site, Local Technical Support 24x7x365
With 123Net's Smart Hands Service, our NOC technicians will serve as your on-site team of experts, providing remote management, monitoring and troubleshooting 24x7x365. This gives your personnel the freedom to focus on other important aspects of your business.
If your IT staff is not located near your data center, managing and supporting your assets can be costly and time-consuming. Having onsite support alleviates these problems. On top of this, our experts will always be there to ensure that your network downtime is minimized.
Asset Management
Audits of full or partial spaces for efficiency
Engineering audit of power and network
Tracking internal cross connects
Confirming power consumption
Providing of digital pictures and serial numbers
Basic organization and cleaning
Logistics Management
Labeling of boxes and equipment to be shipped
Equipment packed, unpacked and shipped on site with customer provided labels
Move equipment within your cabinets and space
Customer-approved vendors and consultants can be escorted to and from data center space
On-Site Support
NOC Technicians available 24/7 via phone, email, or online support request
Reseating cables/drives/memory
OS Refresh
Customer assisted equipment access
Replacement of device components
Testing for basic network issues
Rack and Stack
New Installs / Augmentations / Equipment Removal
Installation, assembly and maintenance of cabling for racks and equipment
Circuit testing and diagnostics
Feedback provided on design, cabling, setup and more throughout the process
Pre-wiring of patch panels and equipment
Full-service installation of equipment into colocation racks
Service Level Agreement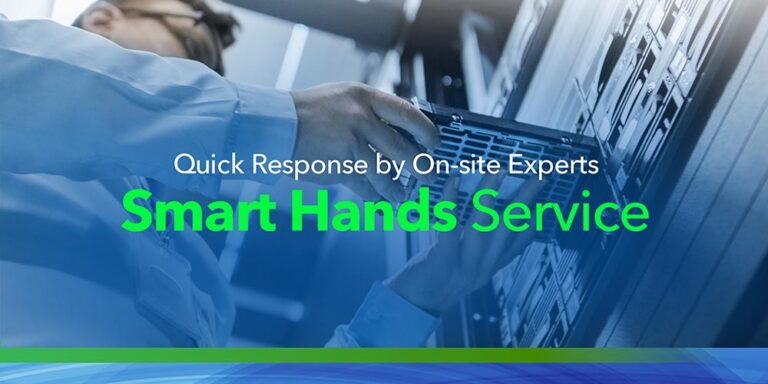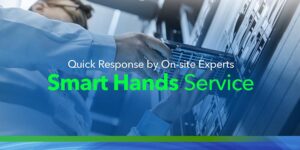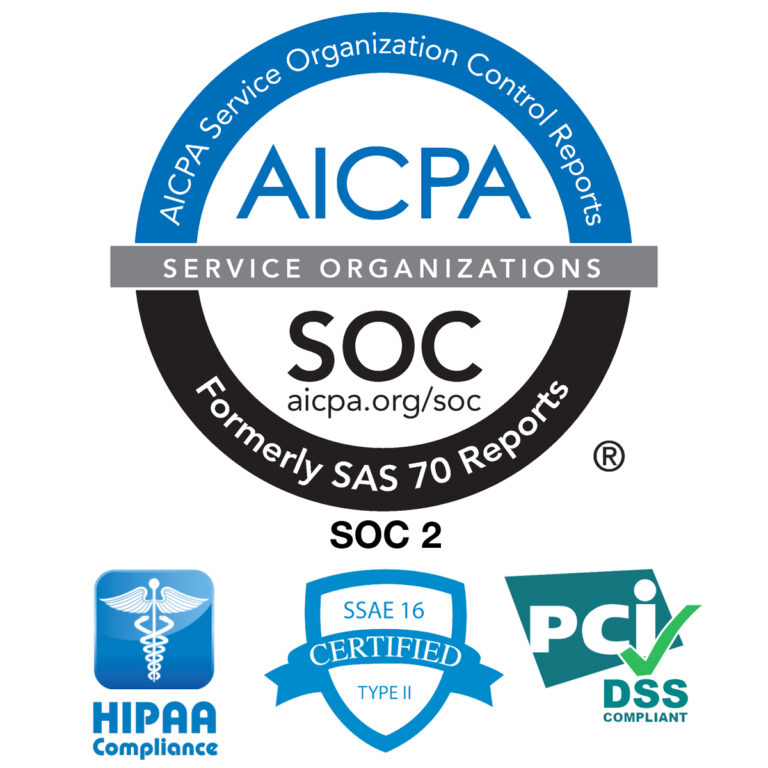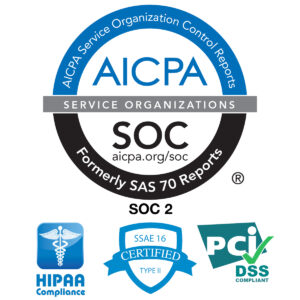 Secure, Compliant & Carrier Neutral
SOC 2, Type II / SOC 3 Compliant
SOC 2 compliant data centers ensure your data is protected by a facility that has been audited by an independent, accredited firm that benchmarks for privacy, security, availability and more. A SOC 2 report confirms that a data center features all the following controls in place:
Security: Physical and logical protection against unsanctioned access.
Confidentiality: All information is classified and protected as agreed upon.
Processing Integrity: System processing is accurate, timely, and complete.
Privacy: Personal Information is collected, used, and retained as agreed upon.
These standards are critical for companies that need to meet strict federal compliance requirements.
HIPAA
123Net's HIPAA compliant data centers provide the necessary physical, environmental, and network security required to protect patient information and meet HIPAA compliance standards.
PCI-DSS
PCI compliance is a requirement for all institutions that store valuable credit card data. 123Net's data centers can provide the physical, environmental, network and infrastructure security needed to protect sensitive cardholder data and meet PCI-DSS compliance standards.
SSAE-18
SSAE-18 compliance is a measure of relevant controls for financial reporting.
High-Performance Computing (HPC) Designed Data Center
123Net's Data Center 1 (DC1) is built for high density to support the next-generation cloud, enterprise, and IT infrastructure for High-Performance Computing (HPC). The data center footprint provides maximum power and cooling efficiencies not found in Michigan data centers. 123Net tailors HPC suites to meet company specifications, utilizing thousands of square feet available for scalability.
Data Center 1 has its own dedicated electrical substation providing up to 20 MW of continuous power, paired with Capstone natural gas turbines, and multiple cooling systems guaranteeing 100% SLA uptime. Increased available power density per square foot, cooling redundancy, and innovative private suite construction provide industries (manufacturing, technology, gaming and many others) the reliability, scalability, and ease of deployment required for High-Performance Computing facilities.
Pairing the High-Performance Computing capabilities at 123Net's Data Center 1 is over 20 fiber providers accessing the data center, making 123Net Data Center 1 the largest private Carrier Neutral facility in Michigan. Businesses can interconnect with their provider of choice, expanding their network outside of Michigan and beyond.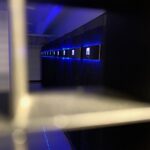 CUSTOM BUILT SUITES
Custom Designed and Constructed Specific HPC Standard Private Suites
Over 100,000 sq ft of Scalable Data Center / Colocation Space
Suites Tailored to Enterprise Needs
DEDICATED POWER
Dedicated Electrical Substation (available 20 MW)
2(N+1) Diverse A & B Power Available (separate PDUs, Panels, Transformers, Generators)
AC/DC Power Available 120V/208V Three Phase
Up to 60 kW (A & B Power) available per rack
Multiple Levels of Redundancy to Ensure Ongoing Operations
COOLING
Redundant High Capacity Cooling (Hot Aisle Cold Aisle Containment)
Continuous Supply of Chilled Water
SECURE
Physical Security and Monitored Access
HIPAA, PCI-DSS, and SSAE-18 SOC 2 Type II/SOC 3 compliant
Dual-Factor Authentication
RELIABLE SUPPORT
Service Level Agreements (SLAs) include 100% power uptime
Smart Hands Service (Data Center Operators)
24x7x365 Onsite Staff
Disaster Recovery Suites (DR)
Network Redundancy
iGaming Data Center Services
In Accordance With the Lawful Internet Gaming Act and Lawful Sports Betting Act, 123NET has completed Vendor Registration with the State of Michigan Gaming Control Board
Entity Tracking Number: 006199

DEDICATED SPACE, POWER, & COOLING
Over 100,000 sq ft of Scalable Data Center / Colocation Space
Dedicated Electrical Substation (available 20 MW)
2(N+1) Diverse A & B Power Available (separate PDUs, Panels, Transformers, Generators)
AC/DC Power Available 120V/208V Three Phase
Up to 60 kW (A & B Power) available per rack
Multiple Levels of Redundancy to Ensure Ongoing Operations
Redundant High Capacity Cooling (Hot Aisle Cold Aisle Containment)
Continuous Supply of Chilled Water
SECURE
Physical Security and Monitored Access
HIPAA, PCI-DSS, and SSAE-18 SOC 2 Type II/SOC 3 compliant
Dual-Factor Authentication
RELIABLE SUPPORT
Service Level Agreements (SLAs) include 100% power uptime
Smart Hands Service (Data Center Operators)
24x7x365 Onsite Staff
Disaster Recovery Suites (DR)
Network Redundancy