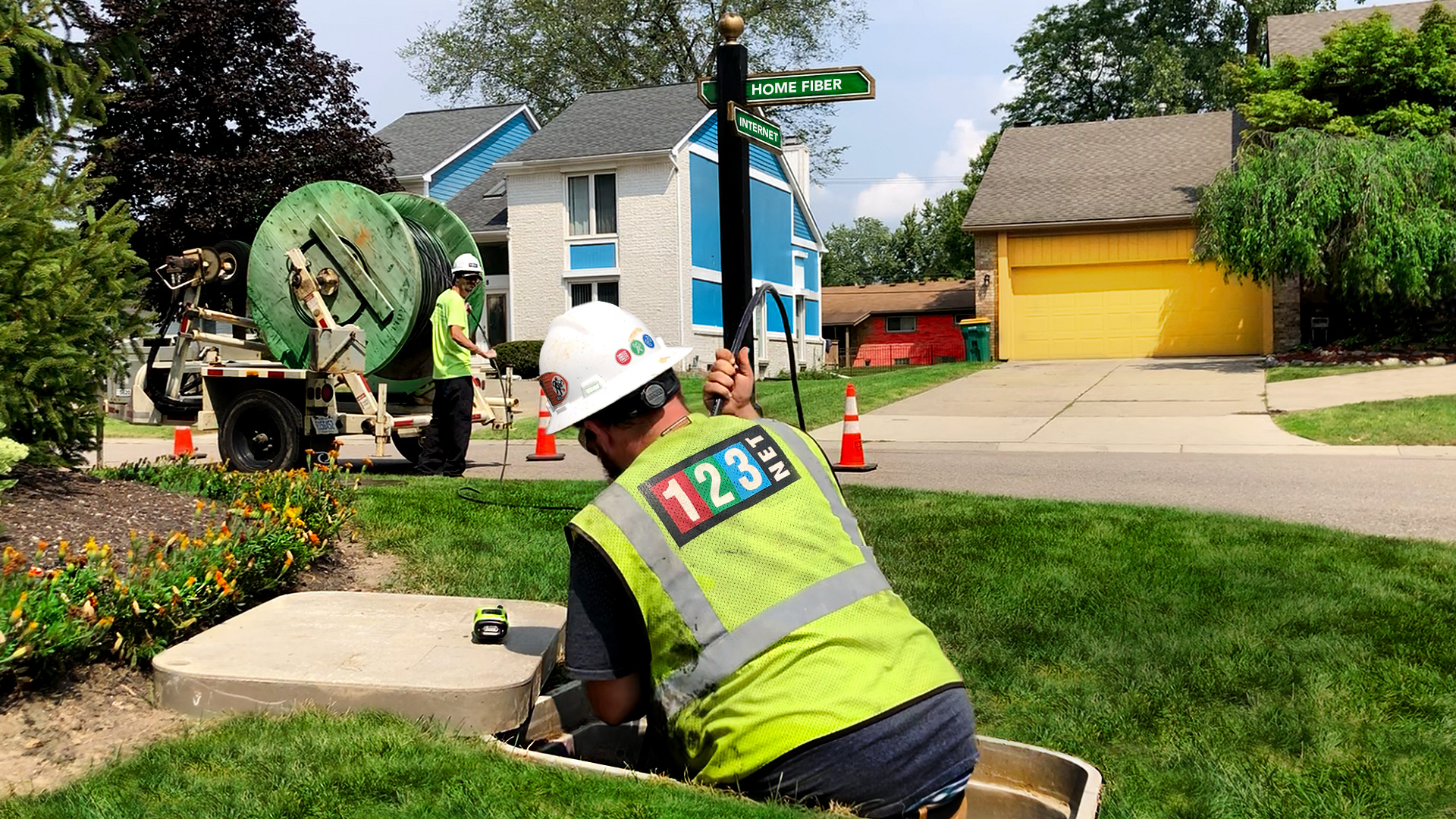 Community Ambassador Program
Bring Better Internet Into Your Neighborhood
Want High-Speed Fiber in your Neighborhood?
Become a Community Ambassador!
123NET's Community Ambassador program is a new way to bring 123NET Fiber into Michigan Communities! One or more ambassadors act as advocates for Home Fiber Internet, with the intent to get neighbors to pre-sign up. With enough interest, 123NET will bring services into the prospective neighborhood.
What is an ideal neighborhood for 123NET to bring fiber into?
Interest is determined case by case for each neighborhood and is based on:
Size of Neighborhood
Construction Type (Undeground or Aerial)
Home Density
What's in it for you?
If your neighborhood ends up being built, each Community Ambassador for that neighborhood will get one year of free internet service from 123NET.
Sign Up Today!
When you sign up – a 123NET Residential Employee will reach out to you to further discuss the program. A feasibility study will establish if this program is available for your neighborhood.